15may12:00 pm1:30 pmEvent OverLife Cycle of a Sale Noon KnowledgeVirginia Highlands Small Business Incubator, 851 French Moore Jr. Blvd., Abingdon, VA 24210
Event Details

Getting your first customer is exciting, but there is a complete lifecycle of a sale that must be considered, and processes put into place to manage that first sale and all the other sales that will hopefully come your way. We'll discuss how to do this and the things to consider:

* Setting up accounts with your vendors. (or having the staff to provide services)
* Resource management (inventory or service staff)
* Delivering product or service to your customer
* Processing payment for your product or service
* Paying your vendors

Celeste DeVaneaux Owner of Advantage Supply, will lead this session. Celeste spent 20 years in Silicon Valley working with start-up companies in a number of different industries. She has four international awards for marketing and commercial production and an international award for innovative and interactive learning technology development. Celeste is published in the Journal of Medical Internet Research, and has had her work presented at the Hawaii International Conference on Systems Science. She has lectured at a number of universities and research facilities including the National Defense University, Seattle Science Foundation, and Stanford University.

Advanced registration is required.

If you have questions or require additional information, please contact the Washington County Chamber of Commerce at 276-628-8141 or the Virginia Highlands Small Business Incubator at 276-492-2062.
Time

(Wednesday) 12:00 pm - 1:30 pm
Organizer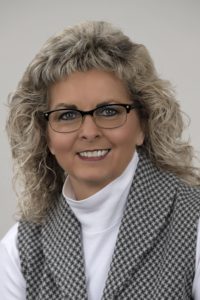 Sandy RatliffVirginia Community Capital 851 French Moore Jr. Blvd., Suite 106, Abingdon, VA 24210
RSVP to event
Make sure to RSVP to this amazing event!