16jan12:00 pm1:30 pmEvent OverCancelled - Nuts & Bolts to Getting Started in Business Noon KnowledgeVirginia Highlands Small Business Incubator, 851 French Moore Jr. Blvd., Abingdon, VA 24210
Event Details

It's a lot of work to set up a business. You'll need to know what needs to be done, how to get it done, and most importantly, how to overcome barriers to getting it done. Entrepreneurial barriers are one of the biggest challenges to success. If you learn how to quickly identify a barrier and how to overcome it quickly, you will greatly increase your chances of success. This is a great stage for practice!

* Applying for business licenses and registrations
* Setting up bank accounts
* Acquiring space, and setting up shop
* Determining your accounting system for recording costs & revenue
* Setting up vendors
* Setting up support staff

Celeste DeVaneaux Owner of Advantage Supply, will lead this session. Celeste DeVaneaux spent 20 years in Silicon Valley working with start-up companies in a number of different industries. She has four international awards for marketing and commercial production and an international award for innovative and interactive learning technology development. Celeste is published in the Journal of Medical Internet Research, and has had her work presented at the Hawaii International Conference on Systems Science. She has lectured at a number of universities and research facilities including the National Defense University, Seattle Science Foundation, and Stanford University.

Advanced registration is required.

If you have questions or require additional information, please contact the Washington County Chamber of Commerce at 276-628-8141 or the Virginia Highlands Small Business Incubator at 276-492-2062.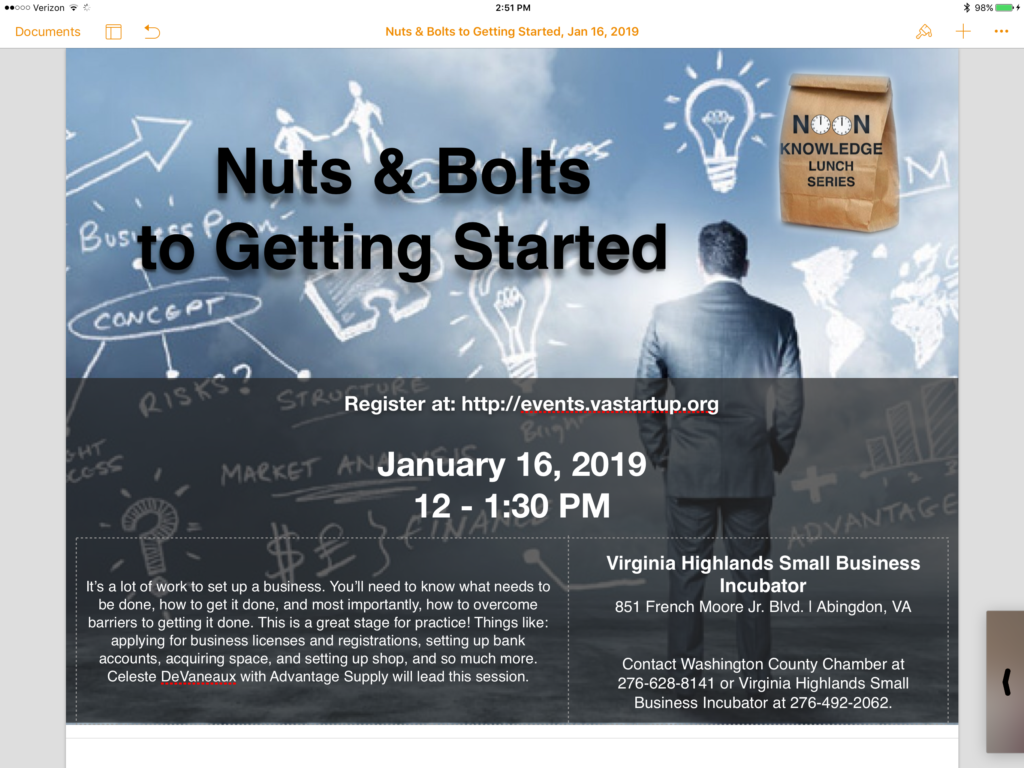 Time

(Wednesday) 12:00 pm - 1:30 pm
Organizer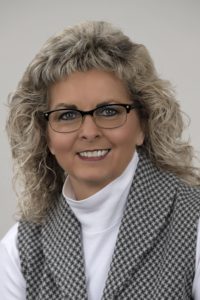 Sandy RatliffVirginia Community Capital 851 French Moore Jr. Blvd., Suite 106, Abingdon, VA 24210
RSVP to event
Make sure to RSVP to this amazing event!