28aug12:00 pm1:30 pmEvent OverReinvent Continuously: When You Stop Growing, You Stop Leading Noon KnowledgeVirginia Highlands Small Business Incubator, 851 French Moore Jr. Blvd., Abingdon, VA 24210
Event Details

Many leaders (and even regular team members) become comfortable in their roles and fail to continue to stretch themselves to the "next level" – whatever that may be. In this workshop, we will explore how to continuously grow and improve your personal and professional game so you don't become obsolete or allow someone else to pass you by in your workplace or field.

Jenny Kay Brown will lead this session and has over 15 years of experience in leadership and management roles, which has included supporting Corporate Executives and Business Owners. With experience in entertainment and theatre, fitness, retail, and restaurant industries and working with Corporate giants like Chick-fil-A, Walt Disney World, Bath & Body Works, and Dollywood, Jenny has a diverse background from which she pulls valuable lessons on how to succeed in both business and personal life. Jenny now provides both business and personal coaching to people from all walks of life, helping people to create an action plan for how to succeed in reaching their goals. Whether you need to grow sales in a new or existing business, or just need to shed a few pounds or gain control of your financial situation, Jenny can help turn overwhelming situations into achievable goals. Together, uncover the obstacles keeping you from your goals and map out a realistic action plan to accomplish those goals.

Advanced registration is required.

If you have questions or require additional information, please contact the Washington County Chamber of Commerce at 276-628-8141 or the Virginia Highlands Small Business Incubator at 276-492-2062.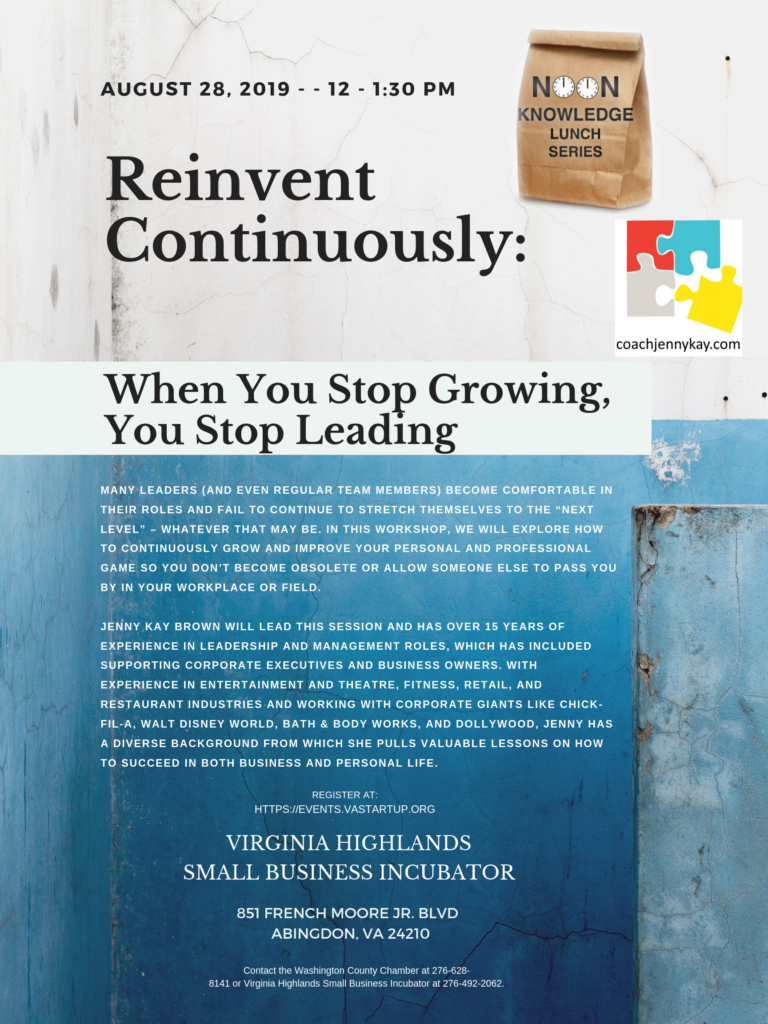 Time

(Wednesday) 12:00 pm - 1:30 pm
Organizer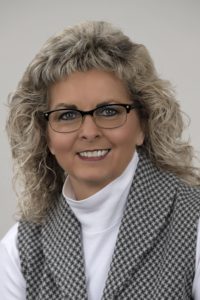 Sandy RatliffVirginia Community Capital 851 French Moore Jr. Blvd., Suite 106, Abingdon, VA 24210
RSVP to event
Make sure to RSVP to this amazing event!